Hedgerow Wisdom: The stories that help us remember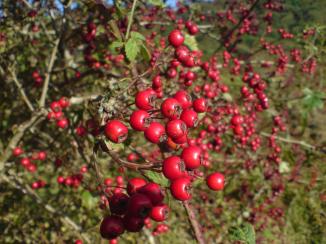 Back at the dawn of time, stories were an essential part of survival. The wisdom of the ancestors was passed from generation to generation through story.
It provided a way to record knowledge and ensured knowledge was passed on. The stories would entertain but also teach people about things that were important for survival.
For example there were tales and rhymes that helped people remember which plants were good to eat or poisonous, which could be used for medicine, where to find water in times of drought and even which wood to burn for a good fire.
Today these tales are disguised as fairy tales, folktales or even 'old wives tales' but within them still lie nuggets of natural wisdom. We look at the hidden truth in folktales and ancient stories, but also laugh at some of the stranger beliefs of times gone by. Importantly the session emphasises how important these stories were to early people and why.
This package could be considered an environmental storytelling; introducing stories and folklore that teach us something about the natural world. As a result it provides an interesting dimension to any nature or environmental studies and can form a nice addition to some of our Environmental Workshops.